Managing and optimising Citrix Cloud Desktops
Image Provisioning
Deploy Cycloud WVD image provisioning, All WVD Session Hosts are created from a Gold Image.
Autoscaling
Create your autoscaling polices to suit your companies workload and user behaviour.
Reduce TCO
Sit back and watch your Azure consumption bill reduce, with GoWVD savings of upto 75% have been seen.
Smart provisioning and deprovisioning for Serious Savings
All your session hosts are created from a single image, Similar to Citrix MCS.
Unlike other solutions which power VM's on and off, Cycloud deprovisions the entire VM including storage.
As there's no storage being taken up and no footprint for the VM's left you aren't getting charged for them even when powered off anymore.
When you use image provisioning you are ensuring that all WVD servers are identical and if a problem occurs simply reprovision the session host.
Provisioning also allows you to scale up and down as demand increases or decreases and removes the manual effort in doing so.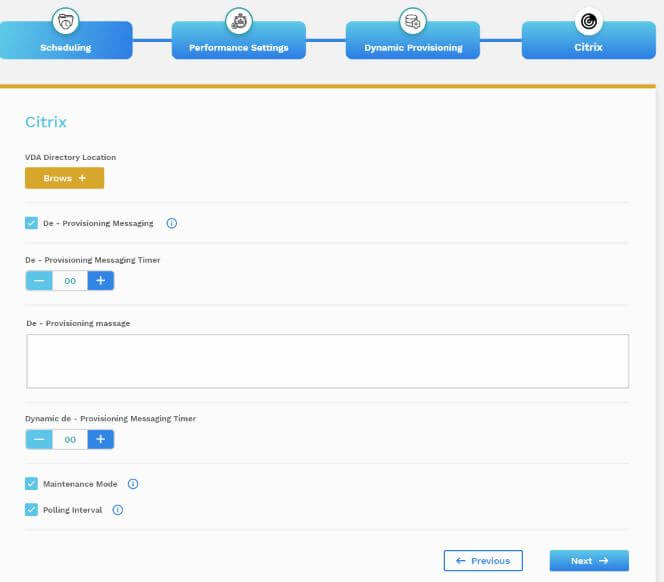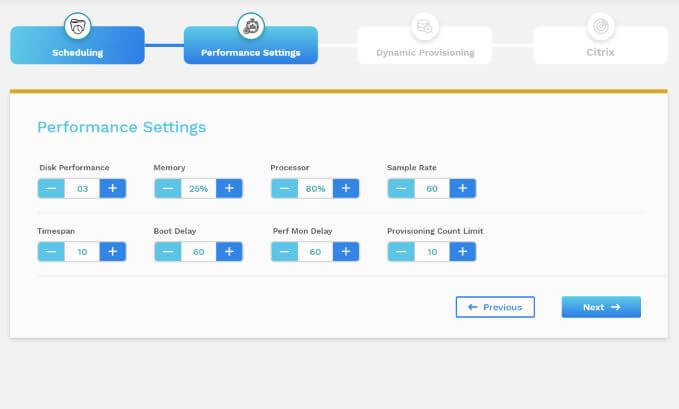 GoWVD AutoScaling only pay for what you need.
GoWVD Desktop WVD Autoscaling ensures customers only pay for the compute they actually need which helps customers optimise and reduce their costs by paying only for the resources used.
REBUS constantly monitors the utilisation and performance of the desktop servers and applies policy decisions to ensure that resources are optimally used and will scale your desktop up and down on demand.